Mark W. Schulkamp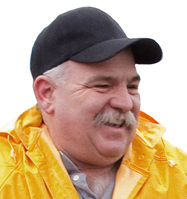 For over thirty years Mark Schulkamp has brought a unique perspective to providing electrical contracting services to lighting designers, interior designers, home owners and commercial business owners. His curiosity about the natural world started early in life and led him to a degree in Zoology at the University of California, Davis. That curiosity, which continues unabated, has led Mark to master complex interrelated disciplines which ultimately help him not only maximize results for his clients but complete their projects with the original design tenets intact.
Mark is recognized by his peers and speaks nationally at industry seminars and learning institutions including but not limited to: The Department of Energy Solid State Lighting Conference, American Lighting Association Conference, The Landscape Lighting Resource, Pacific Gas & Electric Center, Designer's Lighting Forum, California College of Arts and Crafts and Canada College. He served as a consultant on "The Landscape Lighting Book" by Jan Moyer, published by John Wylie & Sons. Mark is a member of the Illuminating Engineers Society.
Many Bay Area and California non-profit organizations have benefitted from Mark's participation and community outreach work. Among these are: The San Francisco Decorator Showcase, The Oakland Fund for the Arts, the San Francisco Marathon, the Sisters of Mary and Joseph in Palos Verdes and others.
Photograph coutesy of George Gruel
and The Landscape Lighting Resource
---